The Ascend West and Central Africa programme, funded by the Foreign, Commonwealth Development Office (FCDO), is excited to announce a new learning and innovation fund to accelerate the control and elimination efforts for up to five neglected tropical diseases (NTDs) – lymphatic filariasis, onchocerciasis, schistosomiasis, soil-transmitted helminths and trachoma. We are looking forward to launching Cycle 2 of the fund in early October.
Impact of COVID-19
As of 1st April 2020, the World Health Organization (WHO) have
issued guidance on NTD Programmes
WHO have asked for NTD community-based surveys, active case finding activities, and mass treatment campaigns to be postponed
The Ascend Learning and Innovation Fund is monitoring the situation closely, working closely with governments & partners, following international guidance, and adapting our fund to manage the rapidly evolving circumstances
In response to the pandemic – we are actively seeking proposals which re-purpose NTD Platforms to support the COVID-19 response and those which will support recovery of NTD programmes once WHO advise NTD activities can resume.
The strong success of NTD programmes to date has relied on solid partnerships and community involvement. We believe that the NTD community will continue to come together to help face this global challenge, whilst remaining wholly committed to our joint aim of contributing to the control and elimination of NTDs. Please see our Fund Guidelines for more information on COVID-19 and how our fund is adapting to the evolving pandemic.
The Ascend Learning and Innovation Fund
The fund sits within the three year Ascend West and Central Africa programme, which is an integrated programme aiming to make major progress towards eliminating these painful and poverty trapping NTDs. The programme will deliver over 400 million treatments, helping several countries to make significant progress, in line with the WHO 2030 NTDs Roadmap.
The Ascend Learning and Innovation Fund can provide grants between £20,000 – £500,000 to support a flexible range of NTD-focused activities, from research to large-scale implementation, across 13 countries in West and Central Africa (Benin, Burkina Faso, Central African Republic, Chad, Cote d'Ivoire, Democratic Republic of the Congo, Ghana, Guinea, Guinea Bissau, Liberia, Niger, Nigeria and Sierra Leone).
The fund seeks to enhance the quality of effective NTD programming by validating innovative ideas and assisting the transition of programme learning into scalable and sustainable outcomes.
The fund offers the opportunity to be creative and do things differently – to explore innovations, respond to emerging gaps, solve identified needs, and transition operational findings into scalable programming.
What does the Innovation Fund offer?
The Ascend Learning and Innovation Fund offers applicants the opportunity to:
Explore innovations that can range from the 'brand new' to creative ways of applying / adapting / scaling existing approaches.
Support programme adaption by responding to learning, contributing to the global evidence-base.
Support the transition of operational findings into scalable programming.
Support activities that complement and add-value to the Ascend West and Central Africa programme and beyond.
When do applications open?
The Fund consists of 4 application windows. Applications for Cycle 1 are now closed but Cycle 2 will be launching in early October. Cycles 1-3 will be open to all applicants; Cycle 4 will be restricted to existing projects or partners funded through the previous cycles. All project activities and reports must be completed and submitted by 31st March 2022 at the latest.
Who can apply?
This fund is open to a range of organisations. If you have a fantastic evidence-based idea, we want to hear about it and help turn it into a project.
Please note applicants must be affiliated with eligible organisations. Eligible organisations may include but are not limited to Ascend West and Central Africa consortia partners, governmental institutions, non-profit organisations, academic institutions and for-profit businesses.
We cannot accept applications from unaffiliated individuals. Organisations must pass due diligence and compliance checks before any funds are released. Further details on eligibility are included in our fund guidelines. For more information on our due diligence and compliance checks, please download our compliance guidelines here.
How much funding is available?
Individual grants are available, ranging from £20,000 – £500,000. Applicants are required to specify on application the amount of investment needed for their proposal.
What should my proposal address?
If you have an idea, we want to hear about it and help turn it into a project. We are seeking project proposals that address one of the five following challenge statements:
Challenge 1: COVID-19 response – How can NTD programming provide entry points for COVID-19 response and readiness? (Please note that applications responding to COVID-19 will be prioritised in Cycle 1)
Challenge 2: Collaboration and multisectoral action – How can NTD interventions leverage synergies arising from collaborations across diseases, sectors and borders?
Challenge 3: Universal Health Coverage (UHC) – How can we enhance access to, and quality of, NTD treatment and prevention services in the context of UHC?
Challenge 4. Health systems strengthening – How can we ensure long-term, in-country sustainability for NTD programmes?
Challenge 5. Data systems – How can we increase the quality and availability of NTD data at all levels to better inform NTD programming?
Please refer to the fund guidelines for further details on the above challenge statements.  If you have identified a particular challenge that falls outside of the above that is relevant to the control and elimination of NTDs, we still want to know. Please send an email to [email protected] to discuss further.
What is the application process?
The selection process involves reviewers from Ascend partners and FCDO and consists of the following stages:
1. Concept Application: Submit an overview of your proposed idea, the problem it is seeking to address, and how your proposal seeks to solve that issue. Applicants successful at this stage will be invited to the next round.
2. Detailed Application: Selected applicants will submit an in-depth application and detailed budget, plus letter of support from the relevant government department, for example the Ministry of Health, where the project will be implemented. This will be assessed by our Expert Panel.
Applications that are successful at the Detailed Application stage will be recommend to FCDO for investment, who will make the final decision.
How do I submit an application?
Application materials for Cycle 2 will be available soon which you will be able to find here. Once Cycle 2 has been officially launched, your application can be sent to [email protected] (exact deadline TBC but expected to be early November). 
We recommend reading through the fund guidelines before submitting a concept application. You can download this here.
If you have any questions, please contact [email protected]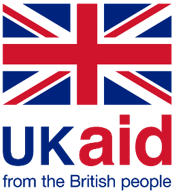 Apply to the Ascend Learning and Innovation Fund